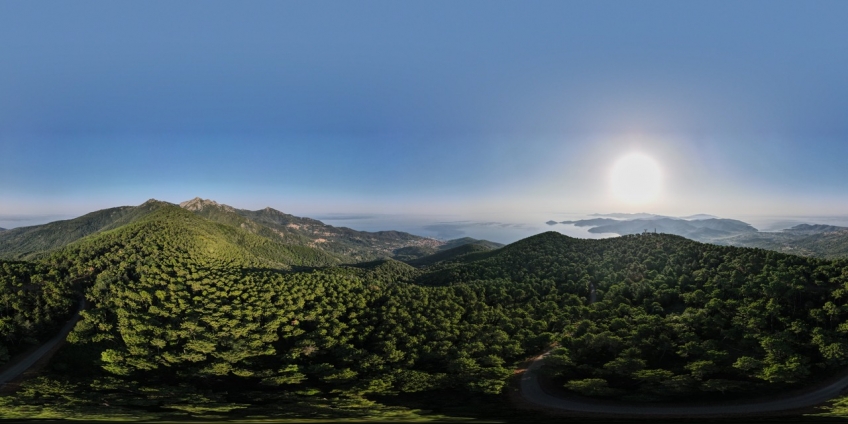 Elba 2035: An Update on the First Day of Workshops
Wednesday 21 October 2020
Elba 2035: An Update on the First Day of Workshops
Monday the 19th of October was the first day of Elba 2035, a listening and engagement approach taken by the principal stakeholders of the island towards the construction of a shared, sustainable vision of the future. This encounter - the first one (of three) leading to the drafting of a first Sustainability Manifesto for Isola d'Elba, with a conclusion date planned for July 2021 - saw the participation of 45 attendees, sourced among town mayors and institutional representatives, entrepreneurs, associations and students.
The day's activities were focussed on the identification of the attendees' initial vision for topics considered to be crucially important for the future of Isola d'Elba and, at the same time, a first definition of the various strengths and weaknesses to be taken into account in order to make this vision come true.
Among the key topic areas were the following: Sustainable Tourism, Cultural Identity and Environment.
As far as the first one is concerned, attendees concentrated on various themes such as sustainable mobility (not only on land but also using the sea), the development of activities taking place in harmony with nature, and Elba as an "elective" residence during these times of smart working and marine pollution.
The need for a strong cultural model capable of developing the historical and geographical heritage of the island as well as its gastronomic and winemaking traditions, during every day and every season of the year, together with the possibility of providing courses for professions connected to the sea, were instead some of the opportunities identified during the course of the debate around Lifestyle and Culture.
Lastly, during the workshop dedicated to the Environment, such themes were discussed as a focus on the reduction of global-warming and polluting emissions through the development of renewable energies already available on the Elban territory, as well as increasing care towards the safeguard of the sea.
All of the workshops also identified the necessity to "act as a system" together, as well as a need for a model of permanent collaboration between the various stakeholders of the local territory.
The next Elba 2035 encounter is planned for the 10th of December, day on which the attendees of the various workshops will present their respective project proposals to achieve the desired vision; work which shall begin to engage them already in the next few days. A uniquely innovative methodological process which will culminate in the drafting of the First Sustainability Manifesto for Isola d'Elba at the beginning of the summer in 2021.
---